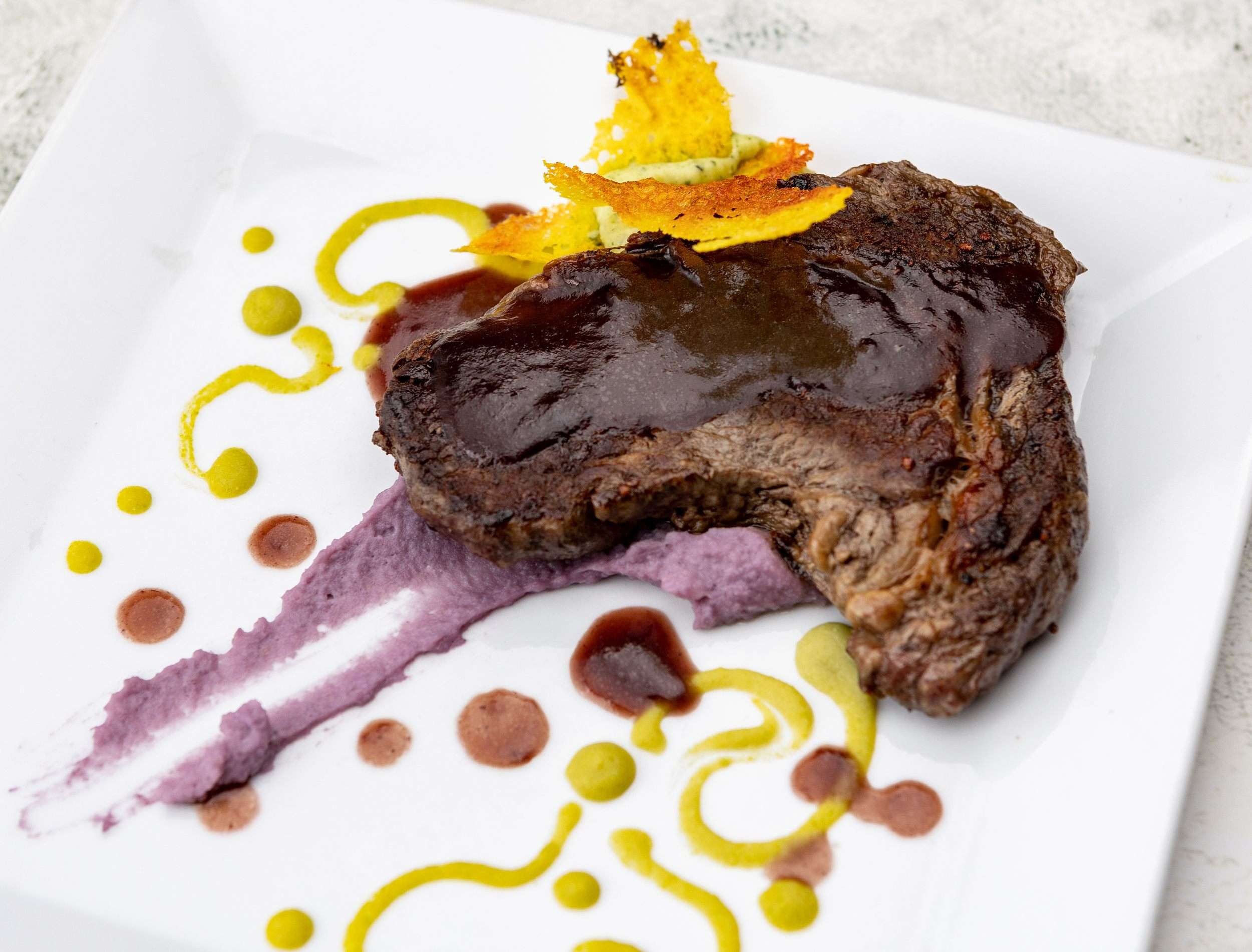 Our family restaurant with accommodation is located in Vremska dolina, more precisely in the village of Buje. We are surrounded by unspoilt nature, the river Reka flows in the immediate vicinity.
We invite you to an excellent meal and a stop in a pleasant and peaceful environment.
We have two large private parking lots available, we can seat up to 100 guests in all seasons, and in the summer we also have a covered terrace that can accommodate around 50 people. The inn is disabled friendly as it has no stairs.
Our inn is suitable for lunches for two, private parties or larger groups. New children's toys await smiling children outside.
LARGE PARKING LOT
We have two large private parking lots available.
DISABLED FRIENDLY
The restaurant is disabled friendly as we have no stairs.
ALSO SUITABLE FOR GROUPS AND PRIVATE EVENTS
We can seat up to 100 guests in all seasons, and a covered terrace is also available in summer.
COVERED TERRACE
A pleasant lunch in good weather on a covered terrace that can accommodate around 50 people.
CHILDREN'S PLAYGROUND
Big playground and toys are waiting for your little ones.
A GREAT STARTING POINT FOR EXCURSIONS
We are located in the heart of green Brkin, so the location of our inn is an ideal starting point for many trips.
Reservations are preferred on weekends
Traditional Brkini and Karst dishes
"On the diverse menu, you will primarily find traditional dishes from the Brkini and Karst regions, which we serve in our own way – sometimes with a more modern, gourmet touch.
In our additional offerings, you will usually see the current inspiration of our culinary team reflected."
Local and seasonal
We emphasize ingredients grown in our own garden and seasonal ingredients, such as mushrooms from the surrounding forests that surround the inn.
Our offer
We offer both cold and hot appetizers – homemade meat platters, cheese-filled dumplings, soups, homemade gnocchi and other pastas, lasagna, štruklji (rolled dumplings), and polenta."
Among the main dishes, we offer game dishes, traditional breaded chicken, grilled trout, delicious veal and pork shanks, grilled dishes, and others.
The main dishes are accompanied by homemade side dishes made from fresh vegetables, local potatoes, and salads from our garden.
We also have a wide selection of options for vegetarians.
Pizza "a la napoletana"
Each pizza is carefully prepared, baked and served to offer you the perfect harmony of flavors.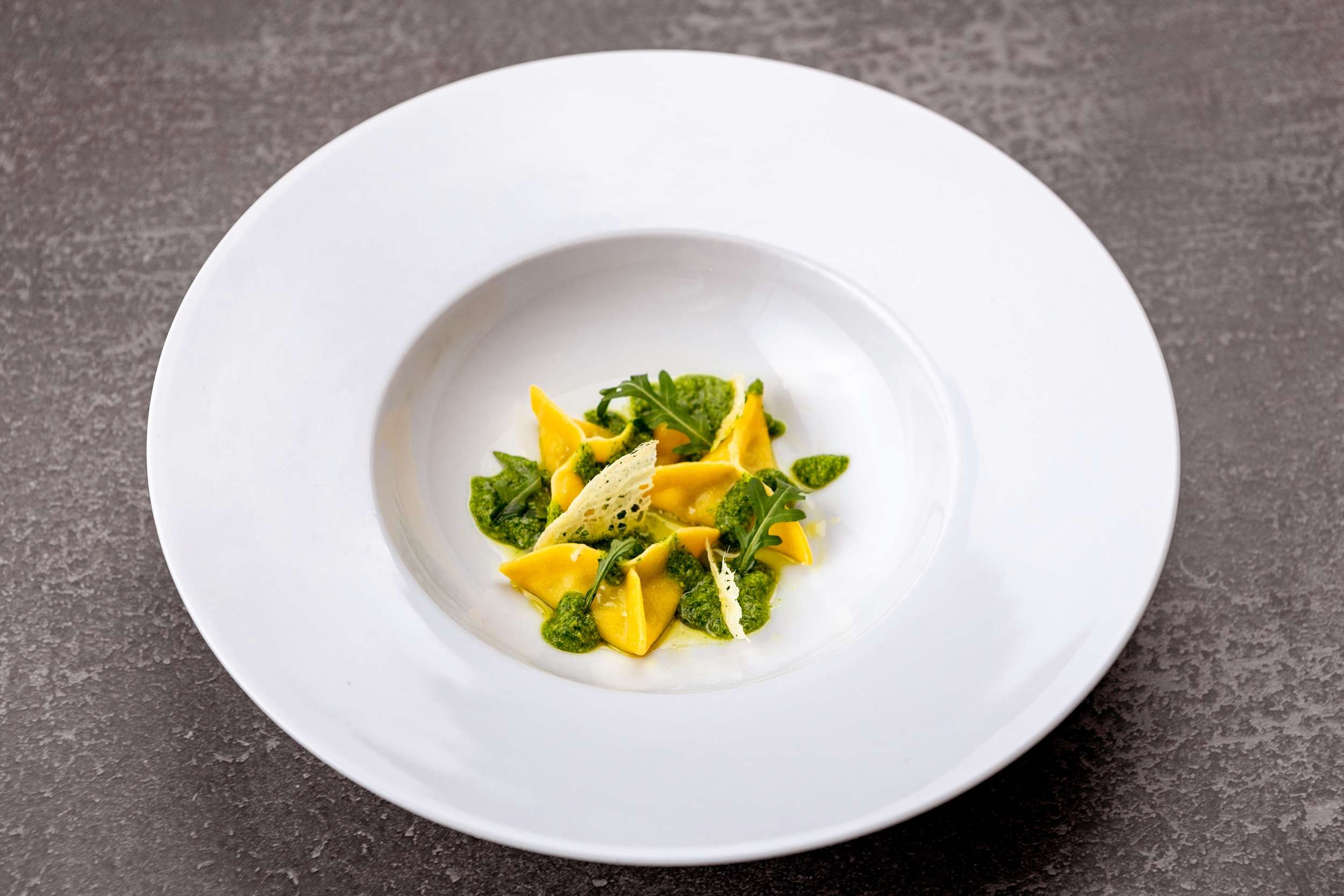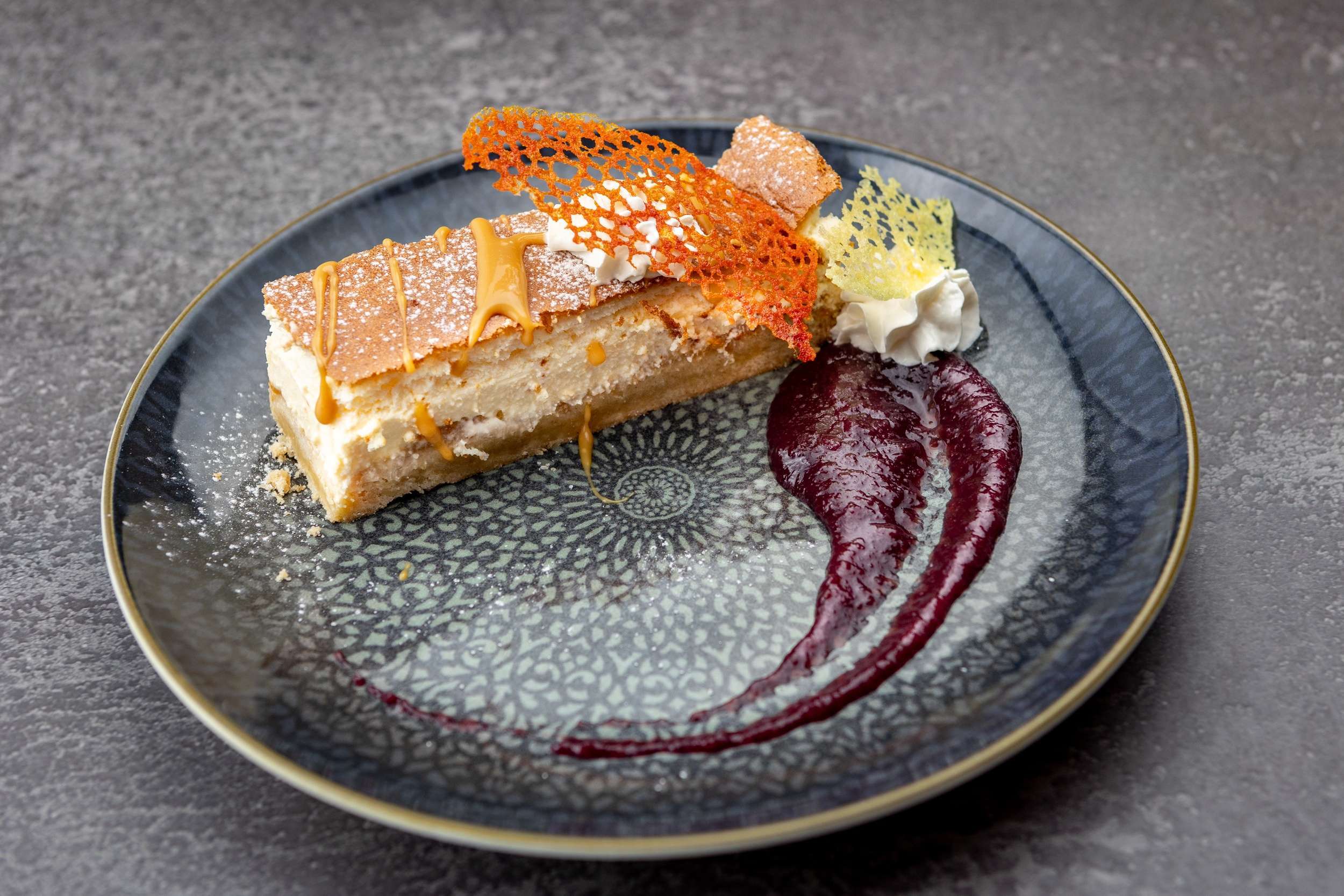 Homemade seasonal desserts
Of course, homemade seasonal desserts are not missing, as it would be a sin to conclude a lunch or dinner without them.
Wine
We offer both domestic Slovenian wines and selected foreign wines.
Birthdays, celebrations, private gatherings
We offer both à la carte dishes and set menus for private groups upon prior arrangement.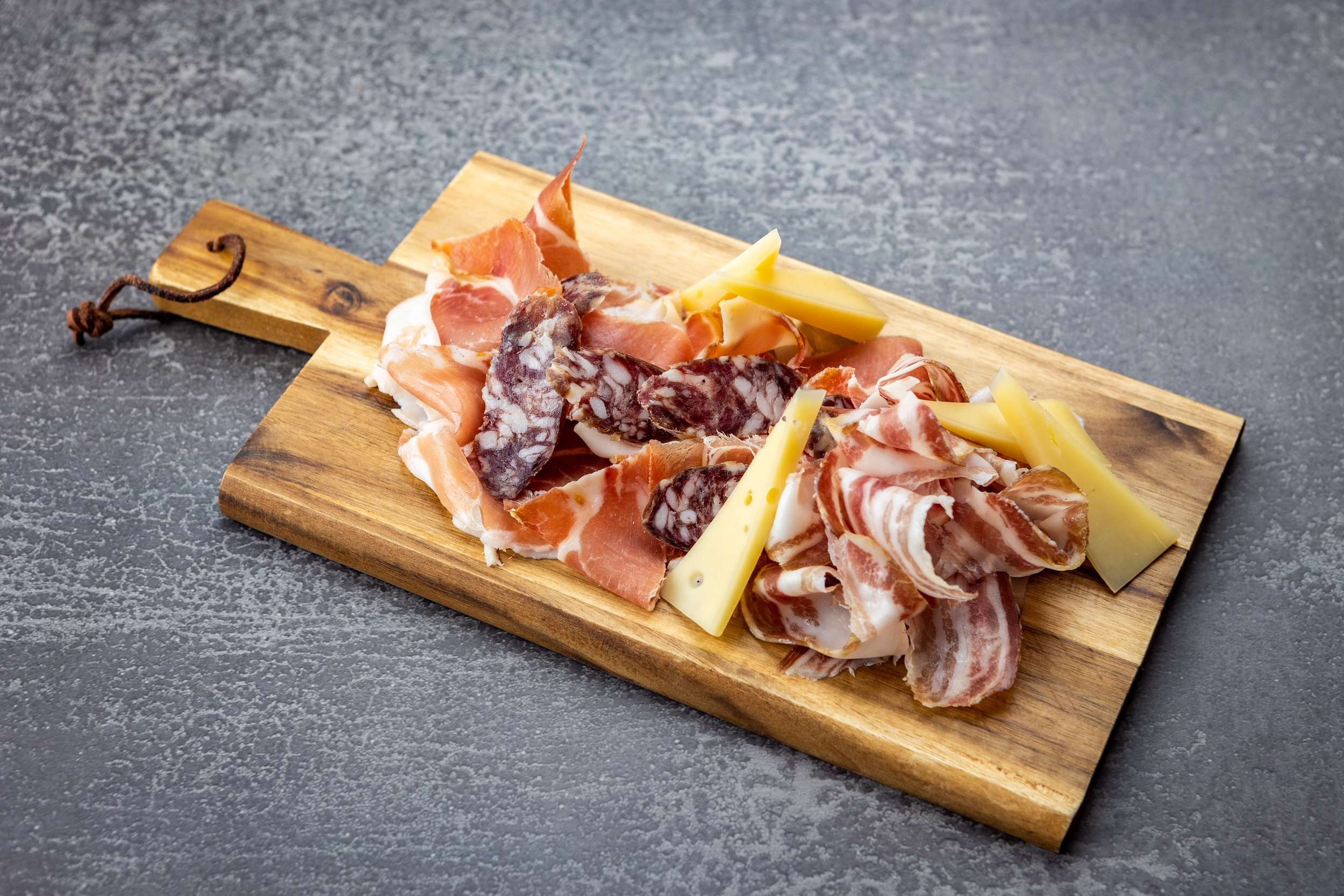 Reserve a table and enjoy the wonderful ambiance and exquisite food!
The location of our inn is ideal for day trips, as there are many interesting options for trips around us.
We are surrounded by beautiful nature, just a step away is the river Reka and its peaceful tributaries.
The well-maintained forest paths are suitable both for lovers of walks and hikes, as well as for cyclists.
The Pivka Military History Park and the Dina Pivka Wildlife Center are extremely interesting for families. The newly renovated partisan hospital Zalesje is located in the neighboring village, and the villages themselves are extremely picturesque and worth a visit, especially for lovers of the peaceful countryside. Not far away is also the very interesting Prem castle.
The Škocjan Caves and the famous Lipica Stud Farm are also nearby, so our inn is an excellent starting point for day trips.
Park of Military History Pivka
 13,9 km, 14 min
Škocjanske cave Regional Park
 10,3 km, 12 min
Stud farm Lipica
 20,7 km, 23 min
Prem Castle
 11,9 km, 13 min
Turn Manor
 12,1 km, 12 min
Vremščica
 12,4 km, 11 min
Zalesje Partisan Hospital
 7,3 km, 14 min
The Ecomuseum of the Seasonal Lakes of Pivka
 18,6 km, 21 min
Postojna Cave and Predjama Castle
 37 km, 31 min
We have prepared a virtual tour of our inn for you.
Click on the white arrows and walk through our premises. For ease of use, you can expand the window with the virtual walk to full screen mode by clicking on the icon in the upper right corner of the image.
By clicking on the button below, you can see more pictures of our dishes and ambience.
We also offer you the option of staying overnight with homemade breakfast in two newly decorated rooms.
Each room offers two beds, free Wi-Fi and a TV set, as well as a private bathroom.
No words, you have nothing more to say. Come here and you'll understand why. There is a reason why people come here even if it is a remote location.
The food is delicious and the service is very friendly. Unfortunately, I don't have any photos to tantalize your taste buds, I really wanted to start eating.
I will definitely be back.
Excellent service and large portions. The staff is friendly. Plenty of parking space. Animals are welcome.